Web Design Portfolio
Forest Circle Society for Families
We donated this ExpressionEngine based website to the Forest Circle for Families Society. Both our children attended the Forest Circle campus of this amazing organization. We wanted to give back to make their lives a little easier.
Their website allows potential clients to find them and learn about their campuses and programs. It also allows the staff to easily share news of snow days or emergencies.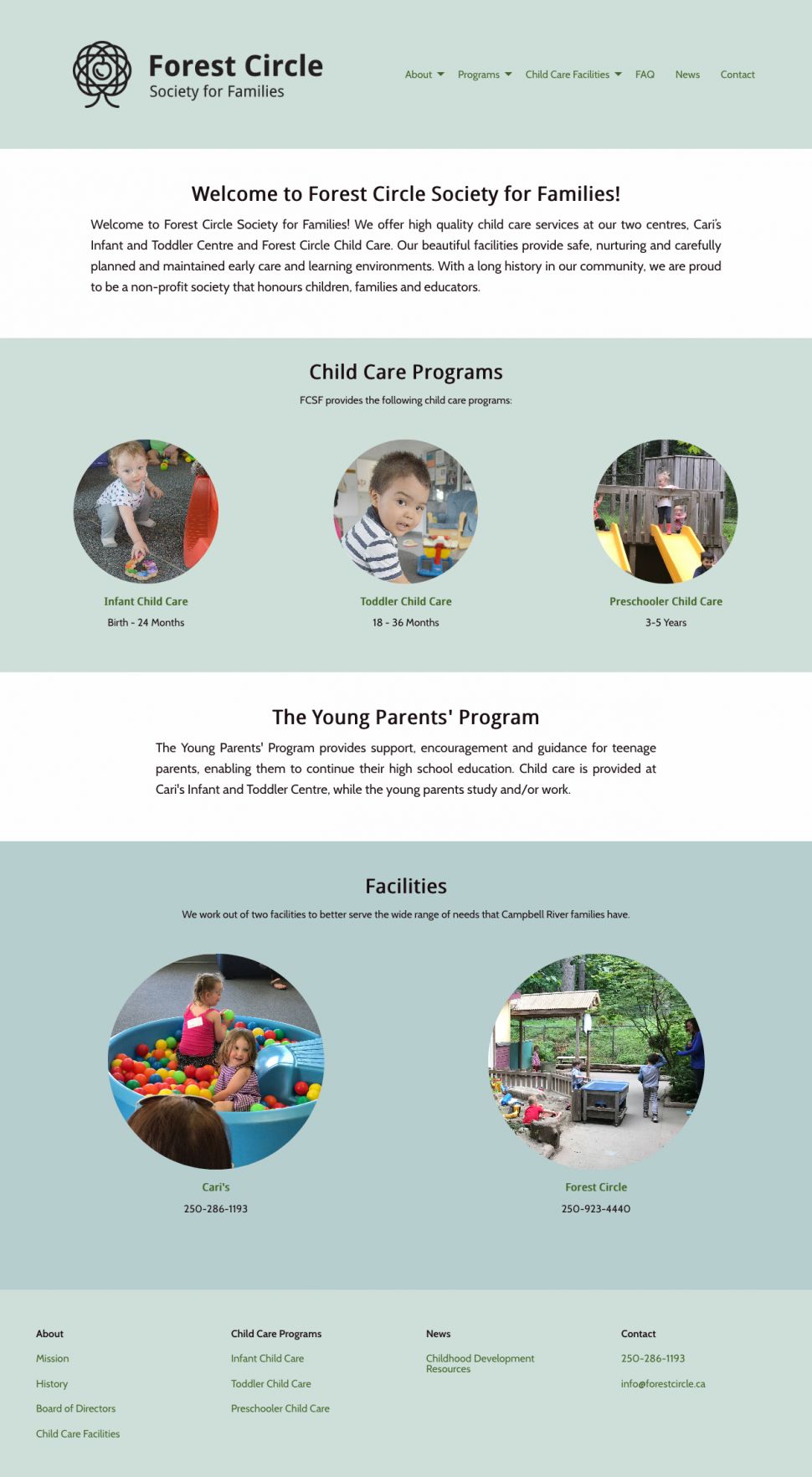 Back to portfolio
View Website