Web Design Portfolio
Gord Knight Auto Sales & Service
We've worked with Gord Knight since 2011. Over the years we've built two websites together. The first site was an ExpressionEngine CMS based website that allowed them to add and edit vehicles and content. The most recent site offers the same functionality, but we used Statamic CMS for the content management. It's a quick loading, responsive website.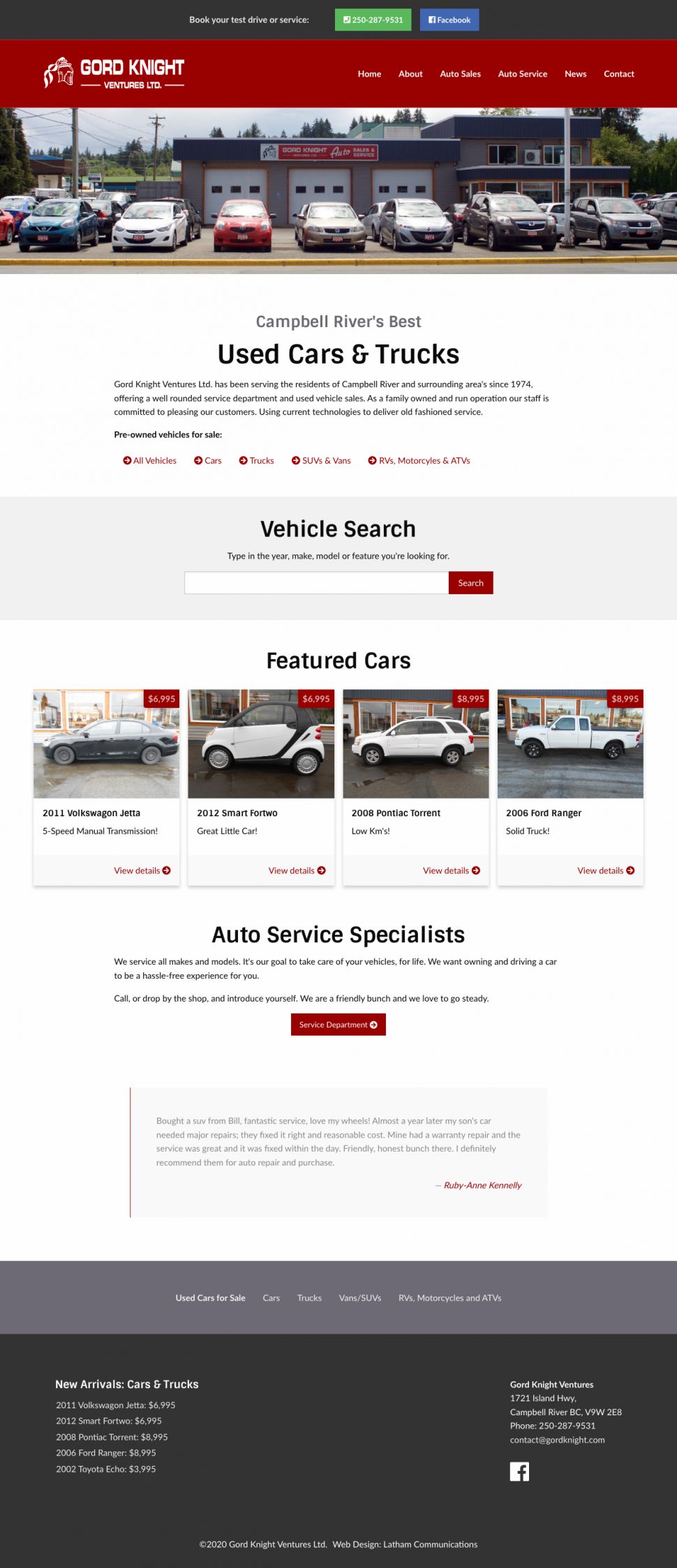 Back to portfolio
View Website