Web Design Portfolio
Wacor Holdings
Wacor needed a responsive website that they could edit. Statamic CMS fit the bill perfectly.
Now the staff at Wacor can make their own content changes and the career and contact forms regularly deliver job applicants and general inquiries.
We created dedicated content channels for their:
Careers
Community Support
News
Projects
Team Members
Each of these channels has specific form inputs to make it simple to enter content without being a designer or a tech wiz.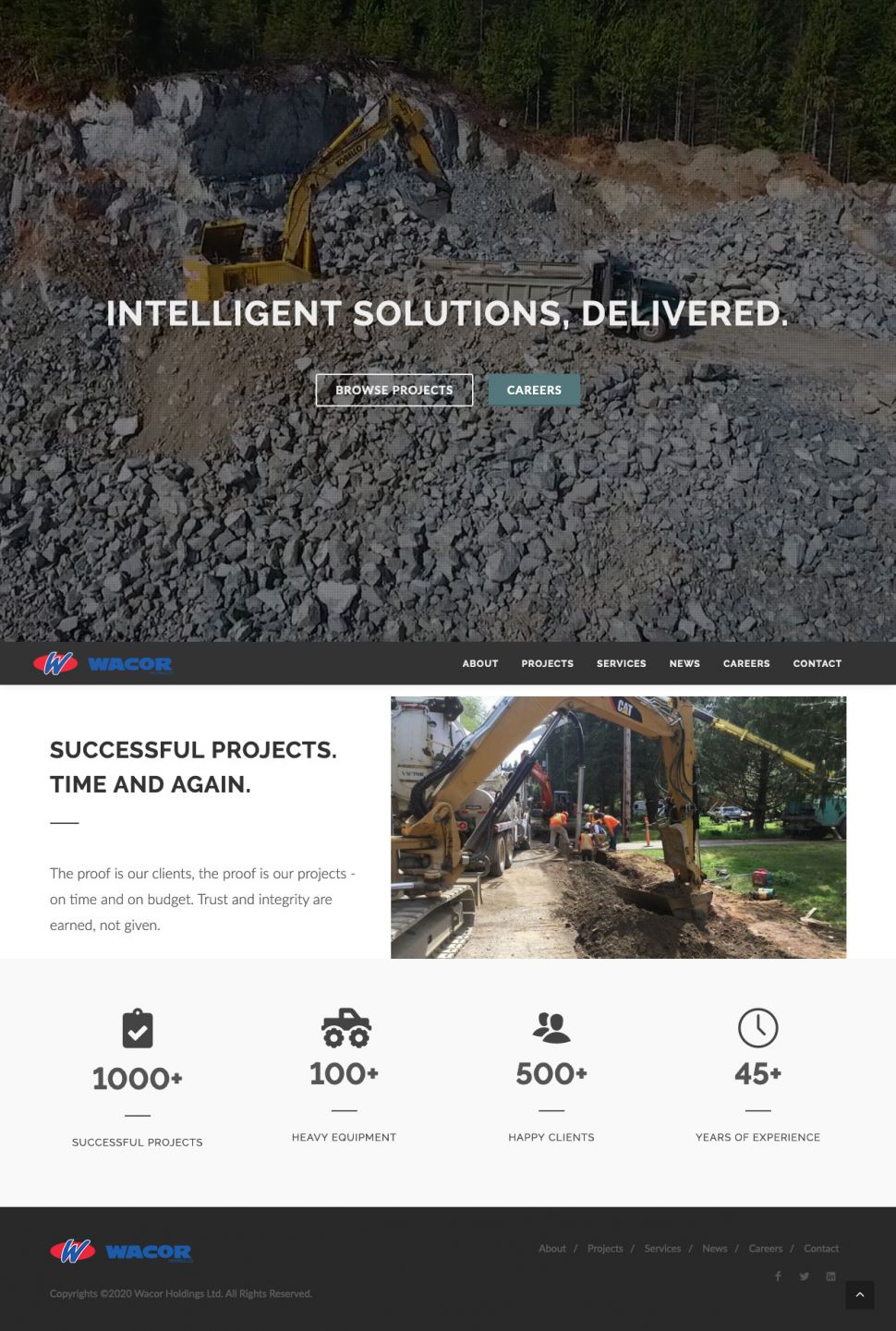 Back to portfolio
View Website